Cleaning machines for carpet
The BEJIMAC carpet cleaning is something really different than what all other companies can provide.

In addition to the classical beating, back and face sides brushing, we have developed a unique face cleaning equipment going deep in the carpet piles, that takes away more death fibres than any other systems.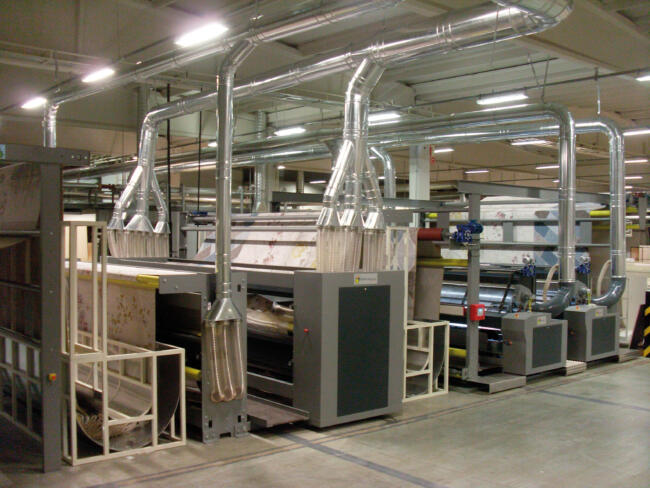 Adapted tension for better results
Furthermore, the passage of carpets in the machine has been designed to take progressively the dust away, up to the delivery of the machine.
We call it "Dérompeuse".
The BEJIMAC cleaning unit has a very high efficiency, particularly for acrylic carpets.
We supply this machine with an exhauster from the last generation, reducing the electric power consumption from more than 15% with a higher cleaning efficiency.
As a single machine
As a unit combined with a pre-shearing machine
As a unit at entrance of a back sizing machine
Many are copying us in order to be in the market, we move ahead to make your carpets cleaner.
Questions?
Submit your data and you will be contacted by one of our experts